Informations Coronavirus (Covid-19)
DHL's safety measures :
Protocols from official authorities and advice from international organizations or national health authorities are applied locally.
La Disinfection of hands and scanners is performed as often as necessary.
Masks and/or gloves are used if required by local health authorities.
Drivers who share vehicles are advised to disinfect keys, locks and vehicle controls that are touched by hands.
Separation of driver and vehicle during loading/unloading and from persons performing the loading/unloading.
Coronavirus Information (Covid-19)
Signatureless Home Delivery :
Removal of the signature for BtoC deliveries thanks to the DHL On Demand Delivery platform (an SMS is sent to the recipient after the package is sent).
The recipient must authorize the delivery without signature on the platform for it to be effective
If the recipient does not wish to sign for the delivery but has not previously requested it on the platform, the drivers will temporarily offer a contactless delivery
The no signature option with DHL On Demand Delivery is not available in the following countries: Algeria, Angola, Bahrain, Benin, Botswana, Brazil, Burkina Faso, Cameroon, Cape Verde, Central African Republic, Chad, Congo, Ivory Coast, Democratic Republic of Congo, Dominican Republic, Ecuador, Egypt, Ethiopia, Gabon, Gambia, Ghana, Republic of Guinea, Guinea-Bissau, Equatorial Guinea, India, Indonesia, Kenya, Lesotho, Liberia, Macao, Madagascar, Malawi, Mali, Mauritius, Mexico, Morocco, Mozambique, Namibia, Niger, Nigeria, Philippines, Reunion Island, Russia, Rwanda, Saudi Arabia, Senegal, Serbia, Sierra Leone, South Africa, Sudan, Swaziland, Tanzania, Thailand, Togo, Uganda, United Arab Emirates, Venezuela, Vietnam, Zambia, Zimbabwe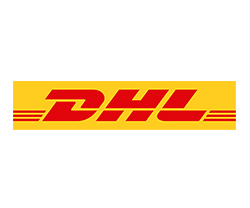 Sending parcels per DHL
DHL is one of the world's leading air express companies and is known for its reliability. It allows companies and individuals to send letters, parcels or pallets thanks to its standard, express or emergency offers. DHL delivers both in France and abroad, thanks to its subsidiary DHL International.
For your parcel or pallet shipments to Hong Kong, Canada or Europe for example, take advantage of lower rates with DHL on Upela. We have pooled the shipments of thousands of small and medium-sized companies as well as large groups in order to obtain negotiated rates with DHL to allow you to send your parcels at a lower price.
DHL Rates
DHL Tracking
The price of a shipment with DHL
On Upela, you make real savings on your shipments of parcels, pallets or envelopes with DHL! Indeed, we pooled the shipping of thousands of small and medium businesses, as well as those of major groups, in order to get negotiated rates with DHL, allowing you to send parcels at a lower cost in France, Europe, and all around the globe.Are you a professional? Benefit from additional discounts on all your shipments with DHL by opening a Upela professional account now (free of charge, without engagement and minimum volume of shipments).
DHL Express Services
On Upela, you will find several DHL offers to fit your needs and your budget.
DHL Economy:
economy service
available for sending letters, parcels and pallets
available in France and Europe, for import and export
door-to-door pickup and delivery
no guarantee of delivery time - between 2 and 5 days
maximum 551 lb per shipment
DHL Express :
available for sending letters, parcels and pallets
available in France, to and from Europe
pick-up and delivery at home
delivery between 1 and 5 days (depending on the destination)
maximum 661 lb per shipment
DHL Express 12:00 :
delivery before 12:00 noon on the day after the package is picked up
available in 75 countries
maximum 154 lb per package
maximum 661 lb per shipment
parcels only
DHL Express 10:30 :
delivery before 10:30 a.m. the day after pickup
available in over 220 countries
maximum 154 lb per package
maximum 661 lb per shipment
folds or parcels
DHL Freight, your partner for pallet shipments
Reserved for professionals, the DHL Freight pallet offer on Upela.com allows you to send pallets for less. You can also send packages under certain conditions. The delivery is done at home, in D+3 in France and D+5 in Europe.
DHL Freight - pallet shipping
domestic and international shipments, to and from Europe
maximum 6 pallets per shipment
maximum dimensions 100 x 120 x 180 cm
home delivery within 5 days
DHL Freight - shipping parcels
international shipments, from or to Europe
minimum package size: 40 x 40 x 40 cm
maximum number of packages per shipment: 14 packages
Track a parcel or a pallet sent with DHL
You can also track all your shipments on Upela or directly on DHL website.
Would you like to make a shipment with DHL or compare quotes?
DHL, the number one transport company
Considered as the world's number one transport company, DHL was created by three Americans (Dalsey, Hillblom and Lynn), who launched a service between Hawaii and San Francisco in 1969. DHL has several divisions specialized in transport: DHL Express, Global Mail, Freight, Supply Chain and Global Forwarding.
DHL was acquired in 2001 by the German Post Office (Deutsche Post) and the company now delivers more than one billion parcels each year. DHL has since invested in numerous infrastructures (Germany, India, United Kingdom...) and the company claims to employ more than 300,000 people worldwide. DHL is constantly looking for innovation in the field of logistics: delivery drone, electric vehicles, space logistics robots. DHL delivers more than one billion parcels per year in more than 200 countries, using nearly 100,000 vehicles and 250 aircraft.