You are offered 3 types of shipment during the quote to make a delivery. You want to ship a large quantity of parcels or bulky packages? Then pallet delivery may be an option for you! It is essential to know the information and regulations about pallet storage and shipping before you start. Here are the things you need to know to better understand pallet shipping and delivery.
Why choose pallet delivery?
Sending pallets will allow you to facilitate the transportation of your goods and to manage your costs. Certain parameters can make you choose this type of delivery when :
The pallet has become a standard in logistics and allows you to send your parcels in a secure (reduce the risk of loss and shock during transport) and economical way. The boxes are filmed together with a palletizing film and placed on a pallet (wood, metal or plastic). Whether they are professionals or private individuals, your customers will appreciate a delivery on pallets, which avoids a longer handling work.
Upela allows you to ship your pallets at negotiated rates with the fastest and most reliable carriers on the market. These discounted prices are available without opening an account (if necessary without additional discount) and to professionals with an account (with additional negotiated discounts for PRO account holders).
How to send a pallet?
When transporting pallets and in order to facilitate access for parcel carriers, it is important to free up access for door-to-door delivery by DHL, FedEx or UPS: the pallet is picked up directly at your address (personal or professional) and delivered to the recipient using a pallet truck or a forklift.
However, certain rules must be respected when sending one or more pallets via a carrier. Before choosing the size of your pallet, ask your customer to tell you the width and height of their warehouse or store doors. When loading, make sure that the loads are evenly distributed by placing the heaviest packages at the bottom of the pallet.
When you give your pallet to the carrier, make sure it is ready for its journey.
How to prepare a pallet?
Choosing the right type of pallet
Wooden pallet :
This option is ideal for storing and transporting a wide variety of products. The wooden pallet is strong and resistant, it can support heavy loads in movement (up to 3300 lbs) and can support an even greater static load (up to 5500 lbs). It is suitable for long transports, as it is very robust against shocks. However, it is absolutely necessary to carry out an anti-parasite treatment on the wooden pallets, in accordance with the ISPM standard (which is mandatory).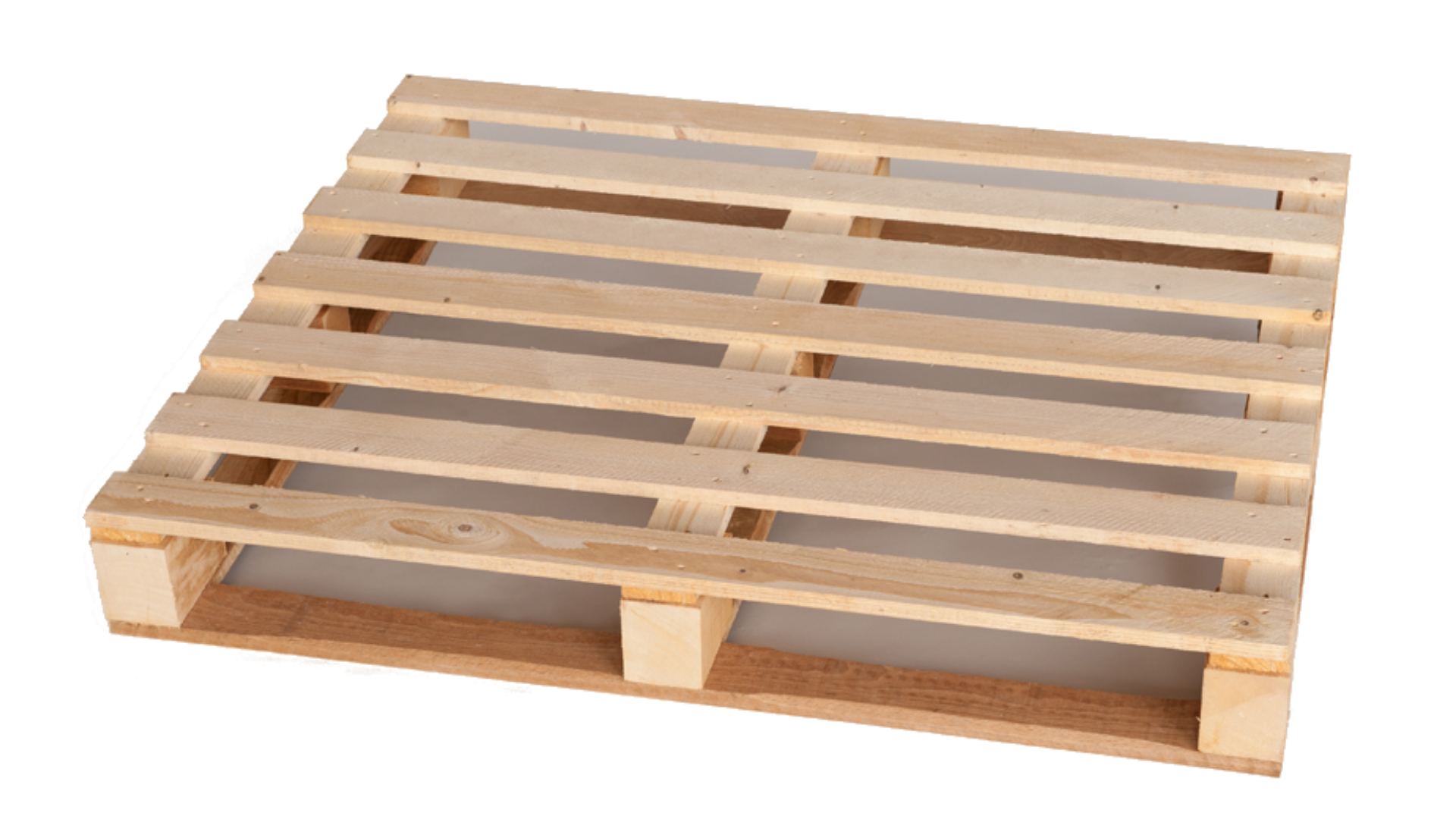 Molded pallet :
These are pallets made from molded and compressed wood fibers, which have good thermal and mechanical resistance. They are twice as light as conventional pallets, and therefore allow to reduce transport costs related to weight. The molded pallet keeps the products away from humidity and dirt, is very strong, is recyclable and is very often made of recycled materials. The molded pallet can support up to 2800 lbs.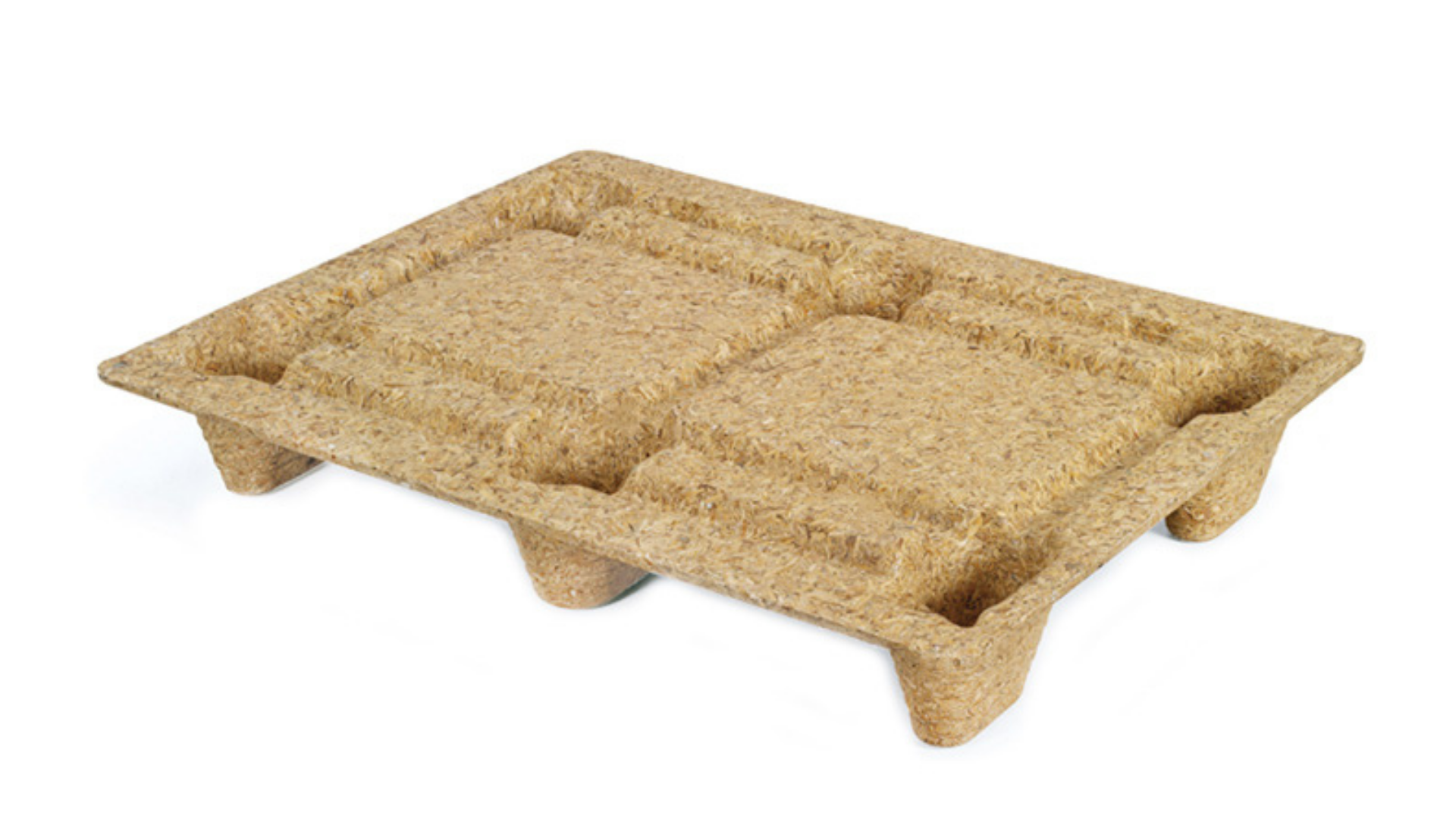 Plastic pallet :
This pallet is waterproof and insensitive to temperature variations. It is ideal for exporting goods, as it is very strong (can support up to 3300 lbs) and there is no need to treat this material. The plastic pallet is robust and has a long life since it can be reused. It is versatile: suitable for food transport, rack storage and stacking. It is also safe for those who handle it since there is no risk of splinters, no nails or staples.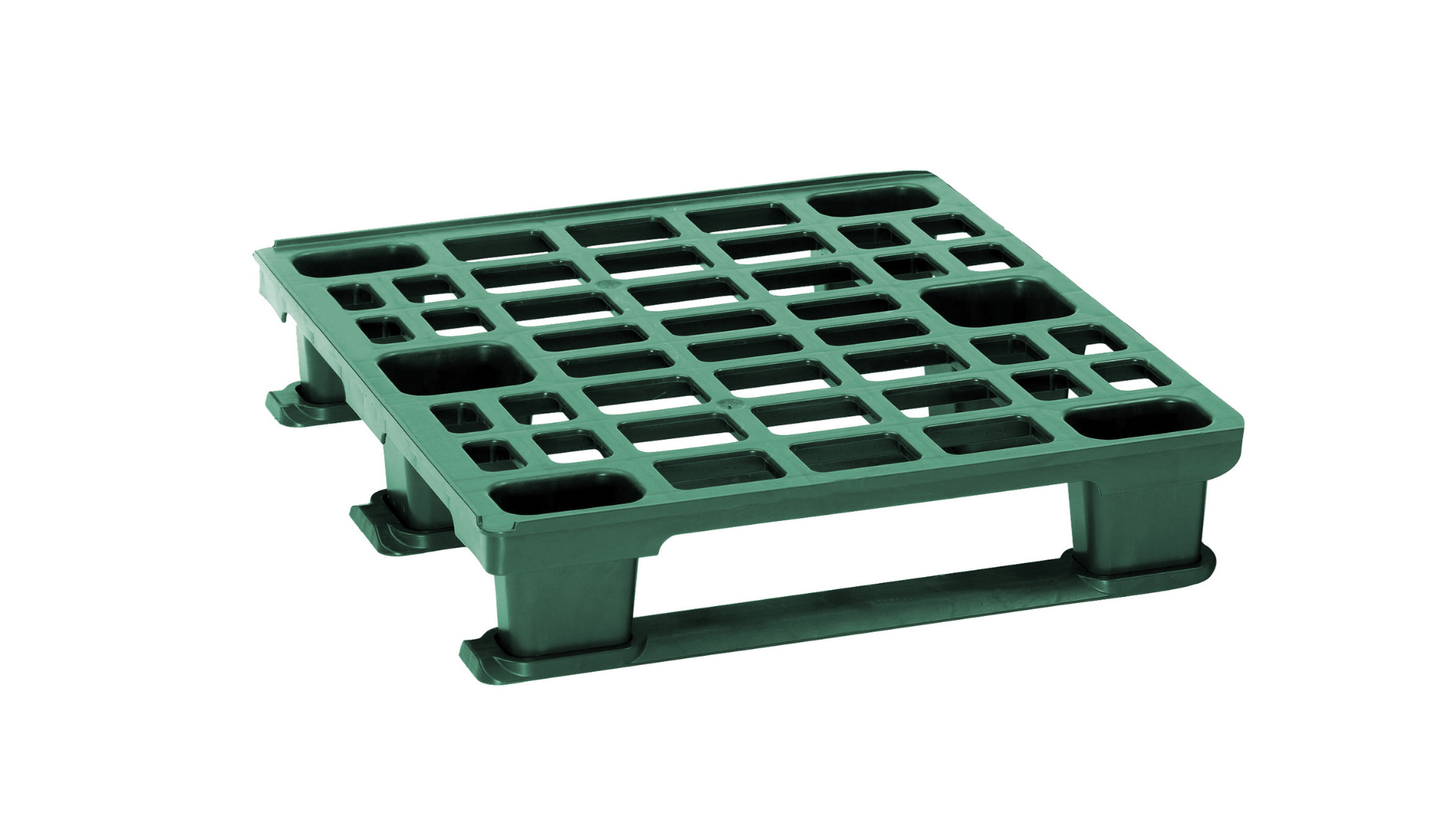 Cardboard pallet :
This type of pallet is an economical, light (thus saving on transportation costs related to weight) and ecological option. It requires less effort to handle, there is no anti-parasite treatment required. The cardboard pallet can support up to 440 lbs or 1100 lbs (with double or triple flute). And finally, it is safe for those who handle it, since there is no risk of splinters, no nails or staples.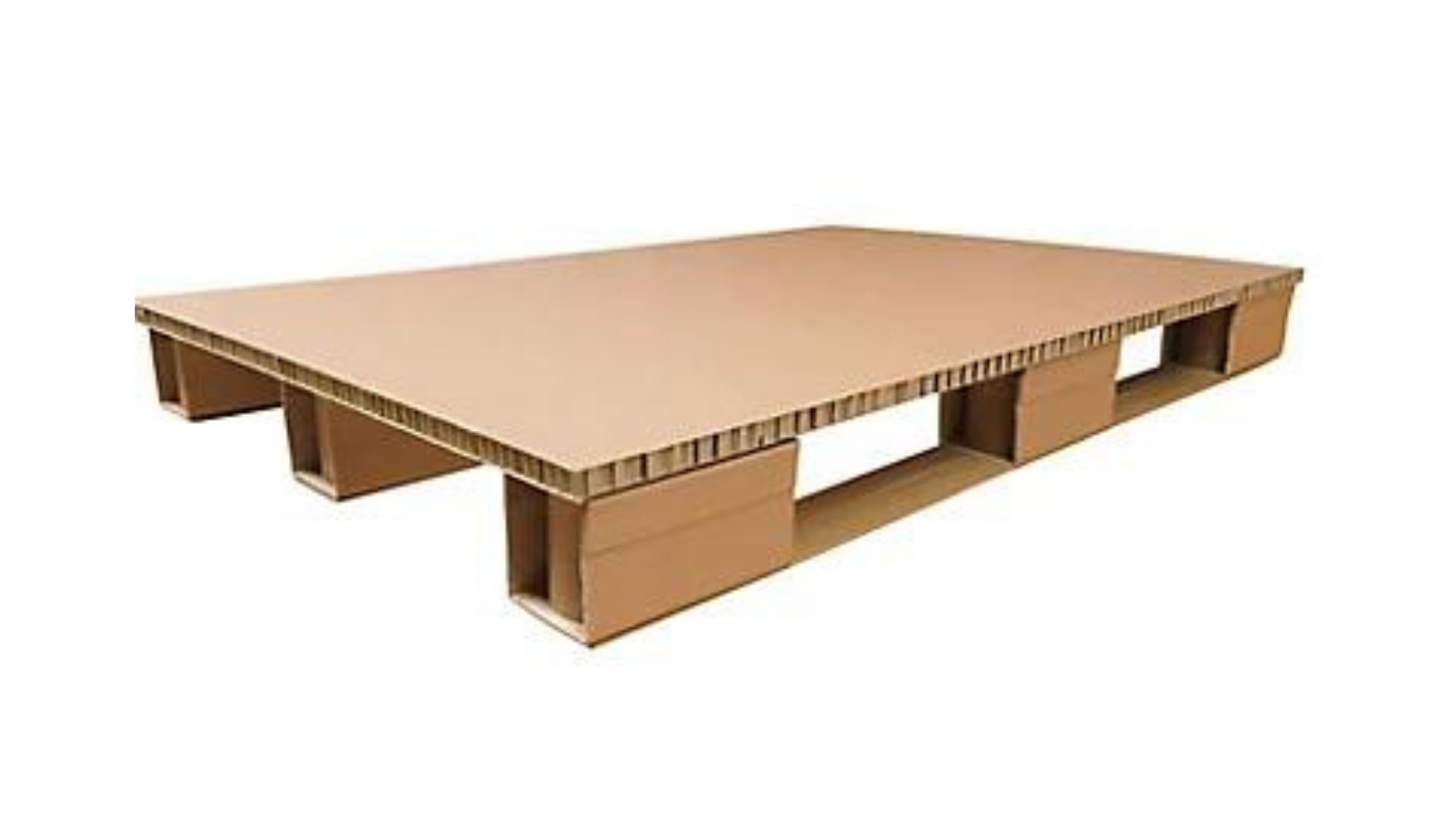 What is a stackable pallet?
There are 2 types of pallets, stackable and non-stackable, these terms are used a lot during delivery. Here are the secrets:
Stackable pallets: these are pallets that can be stacked, whether they are full or empty. They therefore allow for maximum storage optimization, as they can be placed one on top of the other. The delivery of stackable pallets is easy and can be express depending on the maximum dimensions. These pallets will allow you to pay less for your delivery, because the goods will be placed one on top of the other which allows the carriers to make more deliveries.
Non-stacking pallets: these are pallets that do not stack, so they require shelves to store all the goods in a warehouse. These are used for fragile goods, which cannot support pallets on top of them.
The delivery of non-stackable pallets is therefore more expensive, because the pallet takes up more space for the transporter.
Carton stacking
This process is simply the process during which you place your boxes on the pallet. In order to guarantee the best possible stability, it is preferable to put the heaviest and smallest boxes at the bottom, and the lightest ones at the top: in order to guarantee you the most stability possible and not to crush your light boxes. Check that the boxes are well wedged and arranged on the pallet: limit the yawning between the boxes, make sure that they do not overhang the pallet and that the top surface of your pallet is flat.
Pallet protection
Once you have arranged your cartons / goods in a stable way on your pallet, now you have to protect them. To do this, wrap the boxes or crates securely with stretch film. You can also add protective angles to reinforce the solidity and stability of your pallet.