Don't forget to open your Upela account!
More than just for the tracking of your shipment, opening an account allows you to use our tools to simplify your life! Order shipments in a few clicks, consult your history on-line, record your redundant information, and above all, take advantage of the exclusive tariffs with discounts of up to 70%!
Create your account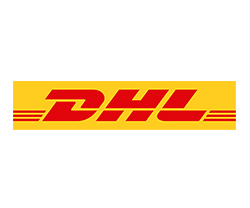 Track all your DHL parcel shipments
If you have sent a package with DHL on Upela.com, get your DHL express tracking number and enter it in the tracking bar above or in the "shipment history" section of your Upela account.
Find your DHL tracking number in the confirmation email that was sent to you after your order. The tracking number consists of 10 digits.
Track a DHL shipment
Our search engine will find your DHL package and show you in real time where it is and at what stage of its journey it is. For example, your package may be in delivered status, or in a DHL office, etc.
You will be able to estimate more easily its delivery time and its arrival at the recipient's address.

Business Shipping with DHL
Are you a company, an e-merchant or a professional logistician? With Upela, take advantage of additional discounts by creating a PRO account in a few seconds and for free.
You will have access to new DHL rates and can take advantage of free logistics tools to facilitate your daily supply chain:
Address book,

Bulk mailing or file import,

Plug&Play e-commerce connectors for CMS and marketplaces,

Drop Shipping,

Printing of your packing slips via thermal printer
Who are DHL?
DHL was founded in 1969 by a group of three people Adrian Dalsey, Larry Hillblom and Robert Lynn. The proposed name DHL based on the first letter of each person's last name. DHL, a company based in Germany, is designed to provide door-to-door services such as parcels, mail, packaging service, express mail and international delivery export service that also allows you to deliver documents. It is one of the world's largest companies offering a very good and economical service. Track your DHL express delivery via Upela to get all the information about the delivery of your packages.